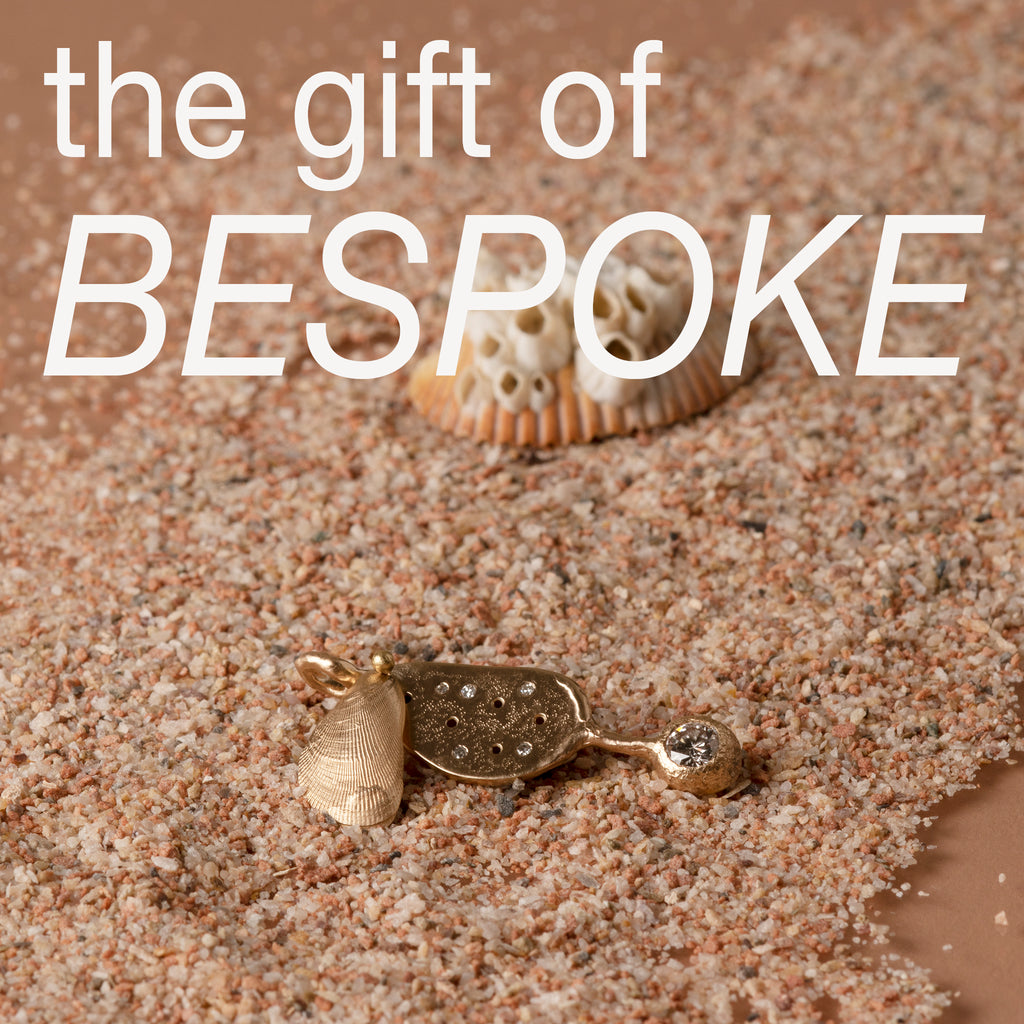 the gift of BESPOKE $500
$500.00
In the form of a gift card- The Gift Of BESPOKE, is for your loved one to start working with me. This can be used for a deposit of $250 to begin the process of my Bespoke Jewelry Service or even towards the final cost of the project with the pricing options. The designer will estimate the final design cost, once the project has been discussed with the client during the Bespoke Process. 
Jewelry is so very personal and intimate and sometimes it's quite difficult to make the right choice when shopping for someone else. The Bespoke Jewelry process is even more personal and intimate. Gift cards are a wonderful and thoughtful way to give the gift of choice. Bespoke Jewelry is definitely about choosing exactly what you want in a design. 
The pricing options feature imagery from a few of my recent Bespoke projects. Your loved one will be working with me on a bespoke design, custom made just for them. 
Gift cards are delivered by email and contain instructions to redeem them at checkout. The Gift Of BESPOKE gift cards have no additional processing fees or expiration dates. In addition, I'd be happy to send a lovely notecard to the intended if the mailing address is provided. 
Giving The Gift Of BESPOKE is a wonderful gesture and thoughtful gift.